CRED is an Indian financial technology company based in Bangalore, founded in 2018 by Kunal Shah. Initially, CRED is a comprehensive credit card management application that allows us to pay all our credit bills. Let us start with an overview of the company before we begin with CRED's business model.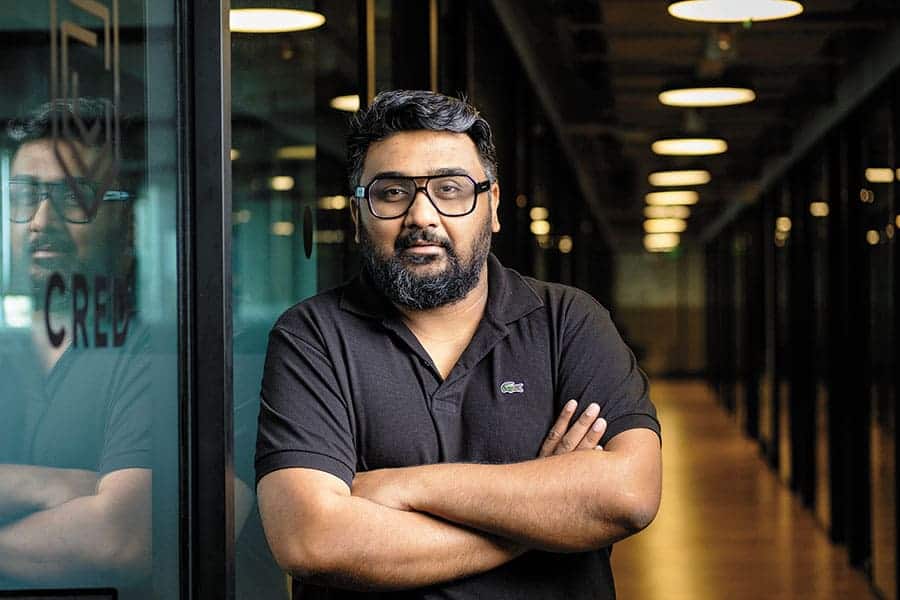 What is and How CRED Business Model Works?
CRED manages multiple credit cards in one place that helps its users live a tension-free life without worrying about forgetting payment dates. CRED pays the bills automatically after one-time verification and we also pay our house rentals etc.
CRED rewards its users when they pay their credit card bills through the app, which we use to purchase products from selected online stores. CRED also helps users keep track of their daily expenses, similar to personal finance.
Most importantly, CRED joined the club of unicorns in April 2021. With a valuation of over $2.2 billion in just 2 years after the company was founded, this shows the credibility of the business model.
What is the Meaning Of CRED?
CRED means Credibility –  the ability to gain acceptance as a member of a particular group
CRED Founder and Its Team
CRED was started by Kunal Shah the former founder of free charge which he sold. Kunal shah said he started Cred to create an exclusive society with the most credible people in India.
CRED has over 550 employees currently.
How Does CRED Works and Is It Safe? 
CRED has partnered with many other brands to provide offers to its users. which is why cred has received an extraordinary response from people and also helped many brands to improve their visibility.
The main focus of the application
Home – Your CIBIL Score and CRED Related News
Cards – Current Outstanding of the credit card bills
My CRED – CRED Coins earned and redeemed
Rewards – Available and Claimed rewards
Profile – Payment history and settings
Cred Business Model
CRED uses a passive business model in which it can generate revenue without much hustle.  There are 3 Major sources Cred earns from
 Customers who pay credit cards bills
The CRED app.
The Businesses that provide offers on the app.
Let's see their business model in detail:
1. Customers
Customers can pay their credit card bills using payment apps or directly from their bank.
But With CRED, they get more offers and rewards for paying their credit card bills through the application, and also they can earn referral rewards when they share the app with others. this is the reason why it attracts more people to sign up for CRED.
2. CRED App
Though some people find it clumsy, the CRED app has a beautiful UI and UX design. Users sign up on the app and can see all the available offers on paying their credit card bills.
3. Businesses
To provide this kind of offer, CRED has to bring startups or companies on board and partner with them by explaining the benefits of partnering with cred which can help them gain visibility through their CRED app as the userbase is buyers from all walks of life.
CRED Revenue Model
CRED has created multiple revenue models through its services like – Rentpay, CRED Stash, Store, Credit Card Payments, and CRED Pay.
CRED's Rentpay allows the tenants to pay monthly rents using a credit card, where the amount is transferred to the house owner's bank account directly. The main advantage of using their app is users can get an interest-free credit period on rent and also lets them earn reward points on their credit cards. CRED just charges users a transaction fee of 1% – 1.5% depending on the user's credit card network.
CRED's Stash is also a digital lending platform that gives users personal credit loans by analyzing their credit scores. cred offers a freeRegistration/ Subscription. However, the bank charges interest amounts on the money we borrowed which is displayed on their app while availing the loan.
CRED's Store is a member-exclusive selection of products and experiences at special prices. Every time you pay your credit card bills on CRED, you receive CRED coins. These coins can be used to win exclusive rewards or get special access to curated products and experiences. Cred makes money by charging businesses for products and offers that businesses wish to display in their app.
CRED's Credit Card Payments: CRED also earns money when users pay their credit bills using their Application.
CRED's Pay was developed in partnership with top fintech companies Razorpay and Visa. It provides brands with a D2C channel, by offering them an instant payment experience on their platforms.
At present, CRED doesn't have any direct source and also it needs to increase its consumer base as it is one of the biggest non-physical assets. There could be various reasonable ways in the future if we focus on the potential income streams of CRED.
Data monetization is the first possible source. They will not sell data to third parties, but they will use data to optimize and personalize the use of the user interface, as described in the CRED privacy policy. The privacy policy can also be updated quickly in compliance with product fitness. As we all know today in the world, data is just as important as oil and can be taken advantage of in many forms. Also, CRED points can be redeemed with multiple rewards from its different partners. They can also charge their partners by making strategic deals.
How does CRED reward its users?
There are two models used by CRED to rewards its users.
Points – Earned by making credit card payments. One CRED Coin = Dynamic Value. Every time we pay credit card bills we will get guaranteed cashback as a lucky card. which we also mostly see in Google pay but it is better luck next time card while cred offers assured cashback. The scratch cards vary from Rs. 10 to Rs. 1,00,000. The cashback we earn will be directly credited to our cred wallet which we can use later when we pay the credit card bills.
Gems – Earned by referring members to CRED. One Referral = 10 Gems
Is It Safe To Use Cred?
Yes, it is safe to use CRED because it is approved by the Reserve Bank of India ( RBI ) and another factor we can trust cred is it has over 2 million downloads which are over 20 lakh people.
CRED can be accessed only by people with over 750 Credit Score else you will be put on the cred waiting list which takes more time for us to get access.
To check your credit score click here
CRED Competitors
DigiByte: DigiByte is a fast-growing and highly decentralized blockchain. DigiBytes are digital packages that cannot be destroyed, forged or hacked, making them ideal for protecting valuables such as currency, information, property or important digital data. DigiBytes can be sent over the DigiByte blockchain and recorded forever in an immutable public ledger that resides decentrally on thousands of computers around the world.
OrangePay: Orangepay is a payment system that offers payment processing on websites and internet projects. Its products include Core, a multifunctional payment system, Laser beam, an anti-fraud tool, and S747, which provides statistics and business analysis.
Copenhagen FinTech: Copenhagen FinTech is a company that provides financial services to businesses and organisations with interests in finance IT. It initiates projects and analyses and uses expertise to stimulate discussions. The company focuses on fintech entrepreneurship, platforms, payments and usability, cybersecurity in finance, digital processes and computational finance, among others.

Verifi: Verifi is a provider of end-to-end payment protection and management solutions for merchants and issuing banks. Its patented collaboration platform enables the exchange of real-time data between cardholders, merchants and issuers to resolve disputes, secure sales, prevent fraud and stop chargebacks.
CRED SWOT Analysis
The SWOT Analysis of CRED focuses on the strengths, weaknesses, opportunities, and threats of the company. Strengths and weaknesses are the internal factors and opportunities and threats are the external factors that affect CRED. Let's look at The Overview of the company before moving into the SWOT Analysis Of CRED.
S Stands For Strengths
As an essential component of SWOT, a company's strength is its asset to plan its expansion. CRED has several strengths that make them one of the leading Money lending companies in India:
Awesome UI
Credible Customer Base
Future Growth Potential
W Stands For Weakness 
Everyone has positive and negative sides; so does CRED his weaknesses. Even Though CRED is one of the leading Fintech companies, many weaknesses can become a nightmare for CRED growth.
Confusing Business Model
Unsustainable Revenue
O Stands For Opportunities
Attracting Youngsters
Providing Other FinTech Services
T Stands For Threats
Highly Competitive
Unpredictable Revenue
Conclusion
CRED partners to see the incentives on the application for companies. In turn, customers of these companies become consumers who redeem CRED coins for offers. The more credit card customers use the app, the more tailored financial information they receive. Financial institutions such as banks and credit card companies benefit from such a deep strategy with lower transaction costs for consumers.
FAQs About CRED
What is CRED?
CRED is a Bengaluru-based fintech platform that enables its users to make credit card payments through its app and receive exclusive offers. It was founded in April 2018 by Kunal Shah.
How does CRED Business Model work?
CRED rewards its users with CRED coins for paying bills, which can later be redeemed for available offers. Simply put, CRED provides a basic incentive to pay bills on time. To make the offers even more attractive to users, CRED partners with various companies. In return, the companies gain access to buyers from all walks of life.
How does CRED earn money?
CRED makes money from the fees companies pay to display their products and offers in the app.
CRED collects your financial data as you use the app and pay your bills to provide you with better offers in the future. To gain access to this data, banks and credit card companies pay CRED
Is CRED secure?
CRED is approved by the RBI (Reserve Bank of India). Therefore, it is secure.