Walt Disney Company, Also Popular known as Disney, is an entertainment and media company based in the USA founded by Walt Disney and Roy 0. Disney in 1923, headquartered in California, USA. We will go through an overview of the company before starting the SWOT analysis of Disney.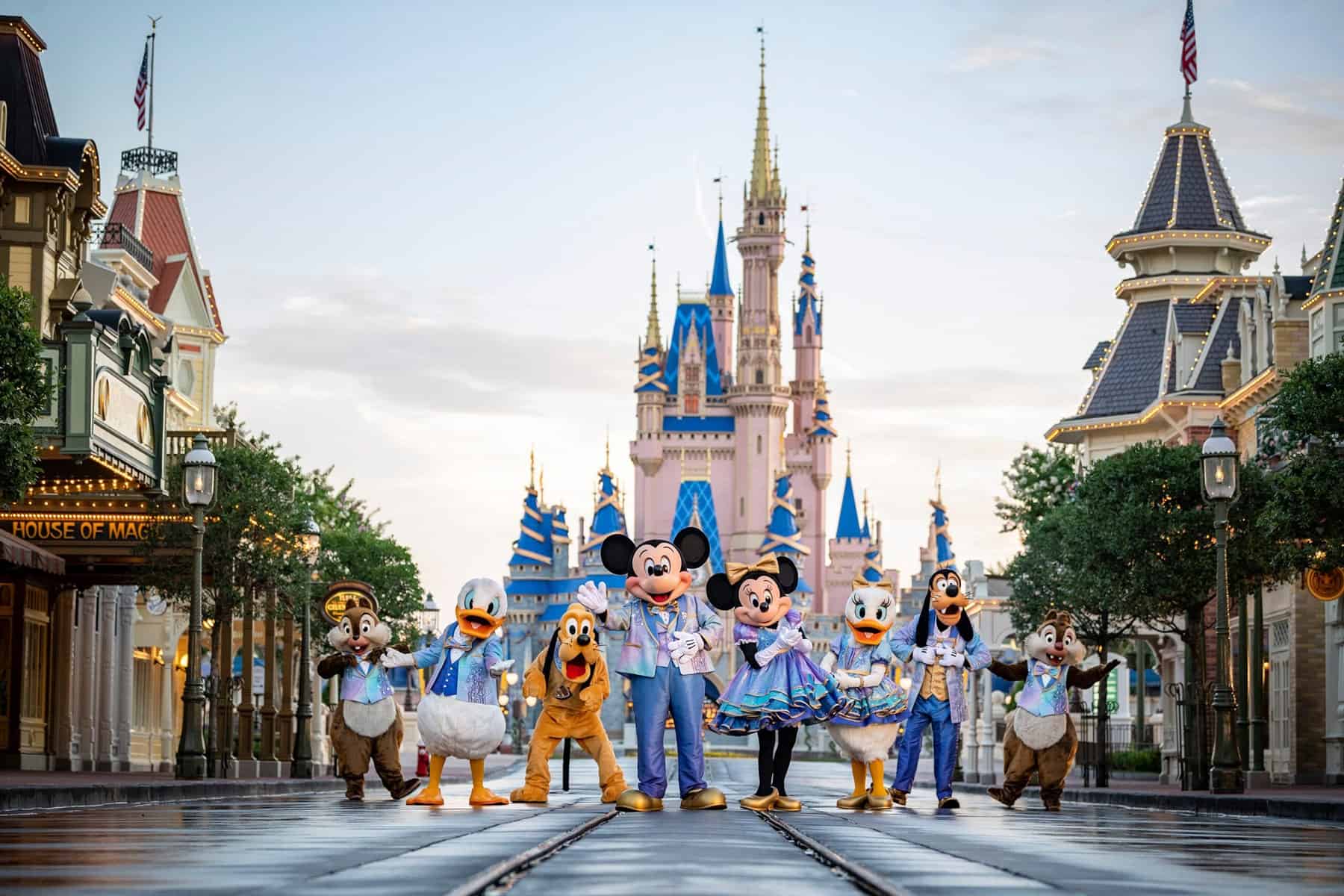 | Company Name | Disney |
| --- | --- |
| Year Founded | 1923 |
| CEO | Bob Chapek |
| Headquarters | Team Disney Building, Walt Disney Studios, Burbank, California, U.S. |
| Founders | Walt Disney and Roy O.Disney |
| Company Type | Public |
| Ticker Symbol | DIS |
When it comes to animated movies and tv shows, Disney is the only brand name that comes to our mind because that was their impact.
Disney is one of the most successful and most recognized brands around the world.
Walt Disney has produced the most iconic movies like The Lion King, Pirates of the Caribbean, and the list goes on…
Disney owns many brands, which we think its competitors like Marvel entertainment, Hulu, Espn, Pixar, the 21st fox century, National geographic, and OTT app called Hotstar in India, which has over 100 Million subscribers paid and free subscribers.
| No: Of Employees | 2,30,000 |
| --- | --- |
| Annual Revenue | $58.348 Billion ( FY21 ) |
| Net Profit | $-4.513 Billion ( FY21 ) |
| Competitors | Paramount, Warner studios, universal |
Did You Know?
Walt Disney, the founder of Disney company once rejected by famous production houses for his work.
SWOT Analysis Of Disney
SWOT Analysis of Walt Disney Company discusses the company's strengths, weaknesses, figuring out how the company is planning to expand its businesses, growth strategies which we call opportunities and threats. As one of the largest Theme Park and Production House companies in The World, it has several strengths, weaknesses, opportunities, and threats.
S Stands For Strengths
1. Worldwide Reach: Disney has reached global audiences through its 11 theme parks around the world, built with the most famous movie characters like mickey mouse and the country's culture.
Disney will update its theme parks with new characters every time a movie is released, which is the best way to promote because its theme park is visited by millions of people every day
2. Brand Awareness: Disney is one of the few brands that is recognized around the global audience with ease. Most people readily recognize even Disney's logo without googling.
3. Strong Acquisitions: Disney has the most famous brands like marvel entertainment, 21st fox century, Star groups ( most viewed sports channel ), National Geographic, ESPN Etc.
4. Strong Team: a say is there "your close friends know your character" likewise a companies success mainly depends on its employees.
Disney has the most experienced professionals creative team consists of artists, story scriptwriters, and graphic designers. Also, its Management team is good.
W Stands For Weakness
1. High Operational Cost and Pandemic Affected: Theme parks are expensive to maintain. Disney has over 11 theme parks worldwide, with more than 2,00,000 workers working in them.
Also, Covid-19 has heavily damaged its theme park business due to travel restrictions worldwide to control infections.
For the past two years, Disney has not made any profits; instead, it has lost over $6 Billion due to the closure of its theme park businesses.
2. Poor Planning: The company spends a lot on its merchandise and other products. The demand for these products varies with market conditions. Therefore, the company needs to plan its manufacturing unit based on the order obtained from market research.
3. Seasonal: Disney's revenue models are more prone to seasonal changes. Disney needs to spend more on promotional to attract new and retain existing customers during all seasons to be safe.
O Stands For 

Opportunities
1. Diversification: Disney to focus more on diversifying its portfolio into technology instead of theme parks.
Netflix was founded in the 2000s, which beat Disney, founded in 1923 in terms of market capitalization. Technology helps to attract new customers with less spending on promotions
2. Easy Challenging: As already told, Disney has the best creative and management team, which can easily challenge Amazon, Netflix, HBO, and other streaming services with ease.
3. Growth with Ease: Disney is financially well, with significant cash flows, and with its brand image, they can improve its marketing techniques to support its growth.
4. Focus on Streaming Services: Disney needs to grow its streaming platform around the global audience by using influence marketing and other best promotion strategies to increase its subscribers base.
T Stands For Threats
1. Streaming competition: Disney has made a big mistake by entering the streaming space lately when its competitors like Netflix, amazon have already become strong in that. Even though it has crossed 100 million paid subscribers in record time, they are still lagging behind its competitors Netflix and prime video, with over 200 Million paid subscribers each.
2. Regulation: Many countries are announcing their policies for streaming services restricting adults, other unsafe content, data protection policy, user Privacy laws, copyrights, and licensing. Which can affect their profitability.
3. Piracy: digital content piracy reduces the company's potential revenues, especially in markets with weak legal protections against this threat.
Disney and other streaming services like prime video, Netflix, etc.. also need to develop advanced technology to prevent content piracy.
SWOT Analysis Of Disney Key Takeaways:
The SWOT analysis of Disney highlights where the brand currently stands and the threats it is facing in this era. Following are a few suggestions for Disney that were recommended after this detailed analysis:
should penetrate more markets for higher growth rates and also higher profit rates.

Partnering with influencers and rating sites like IMDB, rotten tomatoes to promote its content across the platforms.

They can provide even less priced Subscriptions for different economic classes.

Improve their application and website by providing a 

more user-friendly interface

 for their subscribers.

Must diversify its business into more technology-based instead of theme parks.