Coca-Cola, or Coke, is a carbonated soft drink manufactured by The Coca-Cola Company. Originally marketed as a temperance drink and intended as a patent medicine, it was invented in the late 19th century by John Stith Pemberton and bought out by businessman Asa Griggs Candler, whose marketing tactics led Coca-Cola to dominate the world soft-drink market in the 20th century.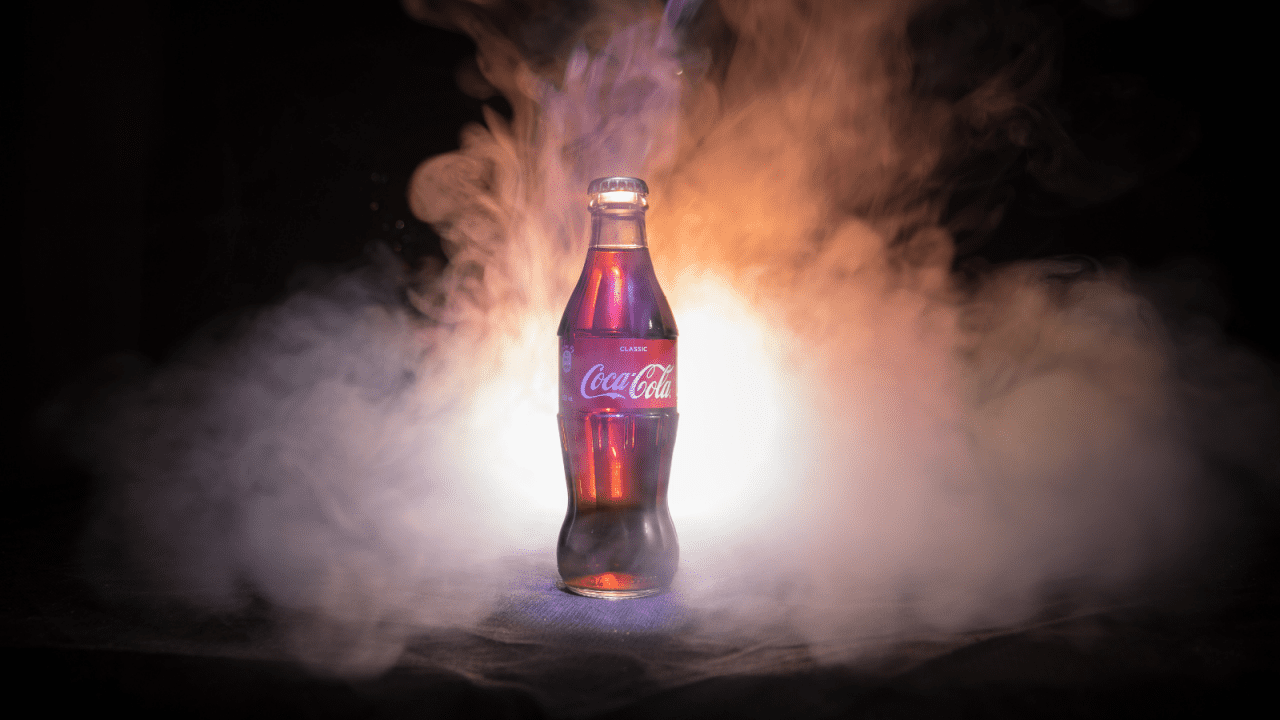 Let us look into the Overview of Nestle and then we can move on to the BCG Matrix of Coca Cola.
Overview of Coca Cola
The drink's name refers to two of its original ingredients: Coca leaves and kola nuts. Coca-Cola's current recipe remains a trade secret; however, a variety of recipes and experimental recreations have been published. The drink has inspired imitators and created an entire classification of soft drinks: Colas.
The Coca-Cola Company produces concentrate, which is then sold to licensed Coca-Cola bottlers around the world. The bottlers, who have exclusive territorial contracts with the company, use the concentrate combined with filtered water and sweeteners to create the finished product in cans and bottles.
A typical 12-US-fluid-ounce (350 ml) can contain 38 grams of sugar (usually in the form of high-fructose corn syrup). Bottlers then sell, distribute, and market Coca-Cola to retail stores, restaurants, and vending machines around the world. The Coca-Cola Company also sells concentrate for the soda fountains of major restaurants and foodservice retailers.
The Coca-Cola Company has occasionally launched other cola drinks under the Coke name. The best known of these is Diet Coke, but others include Caffeine-Free Coca-Cola, Diet Coke Caffeine-Free, Coca-Cola Zero Sugar, Coca-Cola Cherry, Coca-Cola Vanilla, and special versions with lemon, lime, and coffee.
Coca-Cola was called Coca-Cola Classic from July 1985 to 2009 to distinguish it from "New Coke". According to Interbrand's 2020 Best Global Brand study, Coca-Cola was the sixth most valuable brand in the world. In 2013, Coca-Cola products were sold in more than 200 countries worldwide and consumers drank more than 1.8 billion servings of the company's drink every day. Coca-Cola ranked 87th on the 2018 Fortune 500 list of the largest companies in the United States by total revenue.
What is BCG Matrix?
BCG growth-share matrix classifies different business units or products into 4 different categories like Dogs, Stars, Cash Cows and Question Mark.
These classifications are based on the growth rate of the industry and the market share of the respective businesses which are relative to the largest competitor present, for that reason, BCG Matrix is also called as Growth-Share Matrix
Also, Read the SWOT Analysis Of Frooti in a Simplified Way.
BCG Matrix of Coca Cola
BCG Matrix of Coca Cola contains the Dogs, Stars, Cash Cows, and the Question Mark. In this reading of the BCG Matrix of Coca Cola, we will analyse the company's low growth products, products that attract sales, high growth products, and products that may attract sales or may become low growth products in future.
Dogs
Dogs are products that have the potential to grow but have not been able to work any magic due to slow market growth.
The lack of expected results makes the product a source of loss for the company and causes management to withdraw future investments in the company. With no significant return on investment expected from the product, future investments are seen as a waste of company resources that could instead be invested in a question mark or star category.
Coke – Declining demand for carbonated soft drinks due to increasing demand for low-calorie and healthy drinks and snacks is the reason for the declining sales of the Coke brand. The Coke brand, which is currently a cash cow for the company, will fall into the Quadrant quadrant in the future due to all these factors.
Stars
The products or business units that have a high market share in a high-growth industry are the stars of the company.
Kinley and Dasani: Kinley and Dasani are still bottled water brands owned by Coca-Cola and offered in different countries. While Kinley is quite a popular brand in European and Asian countries, Dasani has a strong position in the US market. Due to the growing demand for low-calorie and healthy drinks, the bottled water industry is currently in a developmental phase.
To cater to different customer segments and their needs, Coke plans to introduce different variants of bottled water EG: Apart from plain bottled water, Coke also offers Kinley and Dasani sparkling water (for affluent customers only). But that's not all, as these products also come in different flavours, giving customers a wide range of options to choose from.
Cash Cows
Cash cows are products that have a high market share in a low growth market. Below are some of the products that have been the cash cows for the company over all these years:
Coke: Coke has been the market leader in the carbonated soft drink segment and a major moneymaker for the company. With a presence in more than 200 countries, Coke has been the first choice for millions of consumers when it comes to choosing a carbonated soft drink for years.
Questions
Some products formulate a part of the industry that is still in the development stage and the company is trying to get a significant position in the industry.
Due to the small market share that the company has achieved, the prospects for the product are uncertain. Therefore, investing in such areas is considered a risky decision. The products in this segment can either grow and become stars or cash cows for the company or prove to be a bad investment.
The beverage industry is at a turning point and is going through a major transformation. Aiming to meet the changing needs of consumers for calorie and sugar-free beverages, Coca-Cola has launched several products/brands to meet these needs.
The company is investing a lot of capital to raise awareness about these brands. These products/brands are still in the early/development stage of the product life cycle and have great growth potential.
Diet Coke. Smartwater, Honest Tea, Sparkling Water, Minute Maid are some brands/products that fall in the Question Mark quadrant. Growing trends towards healthier lifestyles and emerging markets have prompted the brand to invest a lot of capital in healthier beverages to differentiate itself from the competition and increase brand awareness and market share.