Frooti is a mango-flavored drink sold in India. It is made with chemicals and no real mango is added. It is the flagship product and the most successful beverage product of Parle Agro.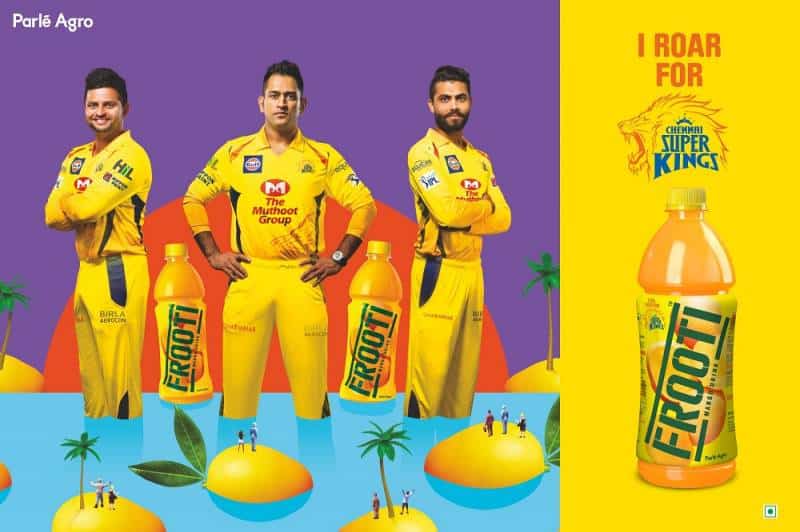 Let us look into the Overview of Frooti and then we can move on to the SWOT Analysis of Frooti.
Overview of Frooti
Frooti has launched in 1985 in the Tetra Pak package as a ready-to-serve mango drink and Now it is also sold in PET bottles and rectangular packaging. Frooti was not the first mango drink but quickly captured a large market share.
Frooti is exported to the United States, Canada, United Kingdom, United Arab Emirates, Saudi Arabia, Malaysia, Maldives, Singapore, Thailand, New Zealand, Australia, Mozambique, Ghana, Malawi, Zambia, Nigeria, Tanzania, Japan, and Ireland.
The tagline "Mango Frooti, Fresh and Juicy" was created by the marketing duo Arun Lahori and GM Menon whose job as the brand's communication agency was to "make Mango Frooti synonymous with freshness and juiciness". Other taglines used by the brand included: "Fresh and juicy Frooti must be", and "Juice Up your Life".
The Frooti was brand ambassadors by Allu Arjun, Alia Bhatt, and Shah Rukh Khan. The brand spent 40% more on its marketing in 2013.
The tagline of Frooti is Mango Frooti, Fresh and Juicy.
Did You Know?
Frooti contributed around 63 percent to Parle Agro, which posted a turnover of Rs 2,500 crore in 2013-14.
SWOT Analysis Of Frooti
The SWOT Analysis of Frooti includes its strengths, weaknesses, opportunities, and threats. And in this reading of the SWOT analysis of Frooti, we will examine this beauty and wellness company in terms of its internal and external factors.
S Stands For Strengths ( Internal Factor )
Packaging: Frooti owes its success not only to its packaging but also to its aroma and taste. It was the first drink to be sold in tetra packs. This made it easy for people to carry around and also made the logistics of distribution less difficult.
Strong Parent Company: India and Indians have always been closely associated with the Parle brand, and all its products, including its sweets and juices, are widely accepted. The fact that Frooti was associated with Parle gave it a very Indian image compared to its competitors Maaza and Slice.
Brand Image: Frooti was the result of successful branding from the beginning. The name was thought up by the agency and matched the taste of the drink. The drink was always positioned as youthful and energetic and the advertising was ahead of the curve even in the eighties with girls in miniskirts and hoola-hoops. As a result, the drink piqued the curiosity of the viewer.
Novel unique selling proposition of an "on-the-go beverage": Frooti not only markets mango as a juice but also conjures up a tetra-pack packaging that makes the drink accessible and easy to consume for everyone.
W Stands For Weaknesses ( Internal Factor )
Not Expanding Its Product Range: While competitors have tried variants of their mango-based drinks such as pineapple or lemon, Frooti has only ever been associated with mango and the only variant it has launched is Frooti Fizz, which has not been a great success.
Failed To Fulfill FSSAI Rules: Frooti was dragged into a major scandal when food authorities found that there had been serious breaches of food safety standards. This led to a lot of negative media exposure for the brand.
Product Failures: Although Parle tried to introduce Frooti Fizz as a variant and also made a brief attempt with pineapple, all these attempts were a big failure and so the company had to rely solely on Frooti and its sales. However, sales stagnated and the brand began to lose its lustre.
O Stands For Opportunities ( External Factor )
Healthy Drinks: With more and more information available on the internet, people are now very health conscious. There is a huge campaign against carbonated drinks and many families have completely switched from carbonated drinks to fruit juices. This offers a huge potential for beverages in the fruit juice category.
Breakfast Drinks: With the increasing number of retail stores, obtaining fruit juices is no longer inconvenient. Therefore, the consumption of fruit juices has now become a habit and is consumed by many both for breakfast and as a snack. Juice producers can take advantage of this habitual behavior.
Hygiene Packaging: People today are concerned about hygiene as food and water-borne diseases are becoming more common. Therefore, they prefer to buy shop-bought juices that are hygienically packaged rather than freshly prepared juices as they are not sure about the quality of water used. This is another opportunity for nectar-based fruit juices like Frooti.
Also, Read the SWOT Analysis of Nestle in a Simplified Way.
T Stands For Threats ( External Factor ) 
Competitors: The juice segment is one of the most competitive segments in the market today. From carbonated drinks to healthy juice options, Frooti has no shortage of competition. Major competitors include Tropicana, Real, Maaza, and Slice.
Government Regulations: Nowadays Government frequently changes rules and regulations in Food Industry, to control diseases that can directly affect Food Processing companies like Frooti.
SWOT Analysis Of Frooti Key Takeaways
The SWOT analysis of Frooti highlights where the brand currently stands and its threats in this era. Following the detailed SWOT analysis of Frooti Here are Few Important Key Points.
Strong Parent Company
Brand Image
Marketing Strategy
Suggestions:
Following the detailed SWOT analysis of Frooti, we have few suggestions from Business Mavericks:
Should Follow FSSAI rules and regulations.
Focusing on the Quality of the product.
Should release other favored products.
Frooti STP & USP
Segment: People looking for tasty mango juice
Target Group: All classes of people looking for a Healthy range of products.

Positioning: Products high-quality juice products
Frooti USP
" ON THE GO "
Competitors Of Frooti
Tropicana: Tropicana Products, Inc. is an American multinational company that primarily manufactures fruit-based beverages. It was founded in 1947 by Anthony T. Rossi in Bradenton, Florida. It has been owned by PepsiCo since 1998. Tropicana's headquarters are located in Chicago. The company specializes in the production of orange juice.
Maaza: Maaza is a Coca-Cola fruit drink brand from India, distributed in Africa, Eastern Europe, and Asia. Its most popular drink is the mango fruit drink.
Slice: Slice is a line of fruit-flavored soft drinks originally manufactured by PepsiCo and introduced in 1984 (to replace the Teem brand), but discontinued by PepsiCo in the United States in the late 2000s. Slice was relaunched in the United States and Canada as a brand for organic juices by "New Slice Ventures LLC", which acquired the trademark rights in those countries.Slice was also relaunched in India in 2008 by PepsiCo as a mango-flavored fruit drink, where it is currently promoted as Tropicana Slice.
Thank you for reading, please subscribe to our E-Mail Newsletter ( link below ) to our blog to be notified when we publish a Detailed Analysis of the company.