Reliance Industries is an Indian-based multinational company headquartered in Mumbai, India, founded by Late Dhirubhai Ambani, the famous entrepreneur who started with a clear vision.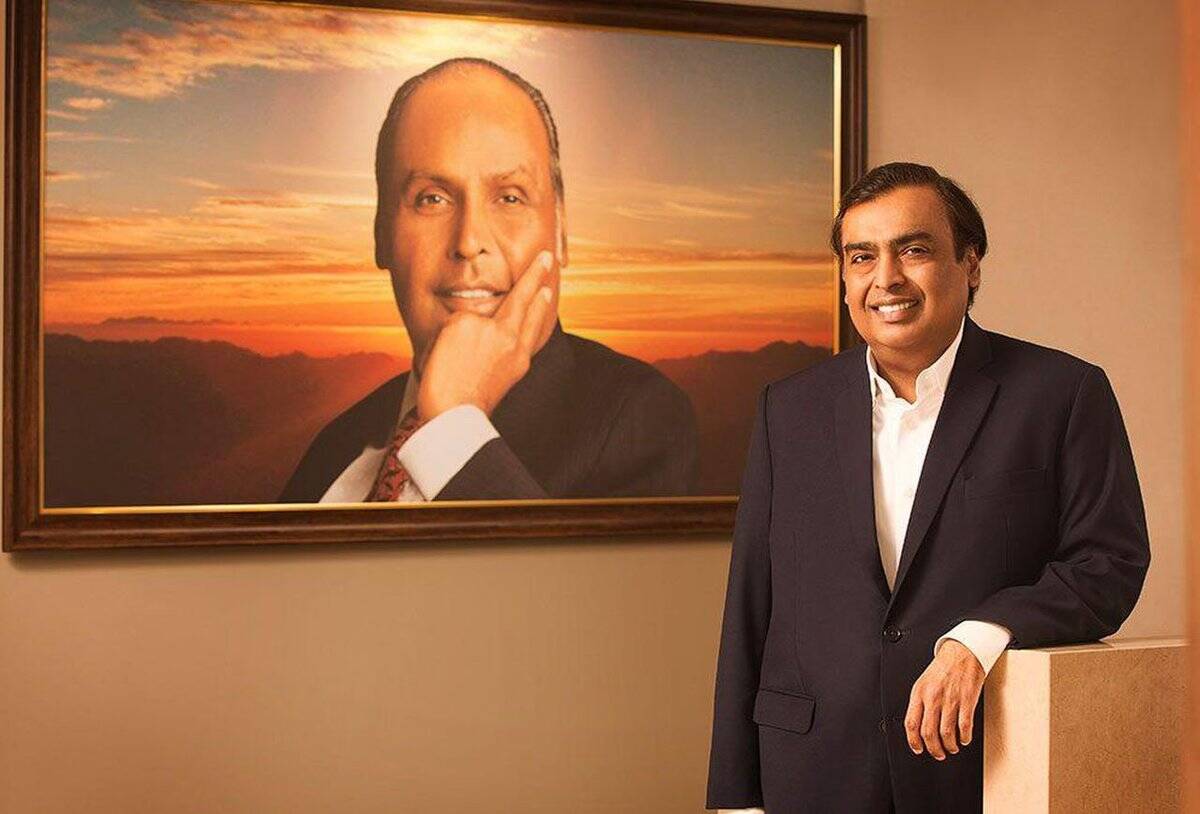 Let us look into the Overview of Reliance Industries and then we can move on to the SWOT Analysis of Reliance Industries.
Overview of Reliance Industries
Reliance Industries is one of the few companies that have the most diversified businesses such as petrochemicals, energy, retail, natural gas, media, and telecom. Reliance operates in over 125 countries across the world. Telecom company Reliance Industries Reliance Jio has excellent 4G infrastructure across the country and has given Reliance an edge over its competitors in data connectivity and also in 4G voice.
RIL is one of the most profitable listed companies in India and Reliance Industries is among the top 100 largest companies in the world 2020 in Fortune 500. According to recent reports, Reliance Industries is planning to enter the green energy business and plans to invest $75 billion by 2025. RIL is also the eighth largest employer in India with nearly 195,000 employees. On September 10, 2020, even though it is India's largest company, it has its pros and cons. Let us now see the SWOT analysis of Reliance Industries.
Did You Know? 
Reliance Industries First Indian company to cross Rs 8 lakh crore (US$ 122.85 billion) in market capitalization, crossing the 300 million customer mark
SWOT Analysis Of Reliance Industries
The SWOT Analysis of Reliance Industries includes its strengths, weaknesses, opportunities, and threats. And in this reading of the SWOT analysis of Reliance Industries, we will examine this beauty and wellness company in terms of its internal and external factors.
S Stands For Strengths ( Internal Factor )
Company With Low Debt: We already knew that in 2020, when the world was experiencing its darkest moment ever, Reliance Industries, with huge funding from top companies like Google, Facebook, Intel, and so on, with a total investment of over Rs 1.8 lakh crore, lit up the sunlight. which helped the company pay off its debt.
Strong Promoter: The whole world knows Tesla only for his Superman promoter Elon Musk for his crazy things. Likewise, Reliance Industries is known for Mukesh Ambani his bold, risky moves, and love of the country.
Strong Brand: RIL is the first Indian private company to be included in the Fortune 500 Global. Reliance Industries is a fundamentally stronger company no matter what sector it is in. For example, Jio has gained 400 million subscribers in just 5 years.
Significant Market Share: Reliance Industries holds a significant market share in all business segments. In the telecom sector, Jio is the king, in retail Reliance Retail is the king and the list goes on.
Manufacturing Advantage: Reliance Industries owns the world's largest refinery in Jamnagar, spread over more than 10,000 acres of land, and also has the advantage of manufacturing other product categories on a large scale.
W Stands For Weaknesses ( Internal Factor )
Legal Actions: Reliance Industries is more vulnerable to legal action because it runs an oil company that many social activists are suing for environmental damage.
Politically Vulnerable: When farmers across the country launched a nationwide strike against the government for a new 2020 farm bill, Reliance Industries was targeted by activists.
The decline in Productions: Reliance Industries' main gas production comes from two of its key assets, one from the KG -D6 project and the other from Tapti Fields, which is declining due to various natural and operational issues. A decline in production affects the supply chain and operating margins.
Lack of Market Penetration: Currently Reliance Industries is focused only on the Indian market, which should be changed to achieve more growth should Jio expand across the globe.
Also, Read SWOT Analysis of Amazon ( One of Largest Competitors Of Reliance Industries in E-Commerce Sector )
O Stands For Opportunities ( External Factor )
Acquisition: Reliance Industries can buy up startups or companies that are close to their products. For instance, Reliance Industries recently acquired Justdial to integrate it with JioMart to increase its presence in the retail sector.
Partnerships: RIL should partner with global oil companies and technology companies to increase its exposure to international markets.

EV Industry: RIL can produce chemicals used in batteries which is easy for them as they are already in the petrochemical sector.
Improving Jio: RIL should focus on bug fixes and improvements to avoid common bugs that are reported across the country.
CBM as unconventional natural gas: CBM is a natural gas extracted from coal seams. RIL has two CBM blocks and is ready to exploit CBM as an unconventional natural gas resource.
New offerings in Reliance Jio: Reliance Jio has already emerged as one of the largest telecom networks in the country. Reliance Jio will have to come up with new offers and retention strategies to retain the customers who could also leave Jio for another offer from another telecom giant.
T Stands For Threats ( External Factor ) 
Regulations: As governments enact stricter regulations and policies, this poses a major threat to their growth.
Competition: Currently Airtel poses a big threat to Reliance Jio in the telecom sector, Adani Group's entry into the petrochemicals business could affect Reliance Industries' petrochemicals business in the long run and Tata Group is expanding aggressively like never before which can severely affect Reliance Industries' growth as Tata is a very reputed company in India.
Climate Change: Climate change is now considered one of the biggest disasters that mankind has ever faced. Reliance Industries could be affected mainly through its oil and petrochemicals business, where Reliance Industries generates more than 50% of its total revenue annually.
SWOT Analysis Of Reliance Industries Key Takeaways
The SWOT analysis of Reliance Industries highlights where the brand currently stands and its threats in this era. Following the detailed SWOT analysis of Reliance Industries Here are Few Important Key Points.
Strong Promoter
Significant Market Share
Strong Brand Recall
Suggestions:
Following the detailed SWOT analysis of Reliance Industries, we have few suggestions from Business Mavericks:
Reliance Industries needs to focus more on the technology sector and ensure that it brings in a large chunk of revenue.
Reliance Industries needs to take steps to transform itself into a green energy company in a hurry or else it will lose out.
Reliance Industries should stay away from unnecessary political activities that affect the company without any reason.
Reliance Industries STP & USP
Segment: Companies, countries, and individuals looking to meet their energy needs
Target Group: Companies looking for energy for manufacturing, people looking for gasoline diesel for vehicles and home use

Positioning: High-quality oil products from Reliance Industries
Reliance Industries USP
Reliance Industries is one of the most profitable and leading companies in India
Reliance Industries Competitors
Bharat Petroleum Corporation Limited (BPCL) is a government-owned Indian oil and gas company. It is under the Ministry of Petroleum and Natural Gas, Government of India, and is headquartered in Mumbai, Maharashtra. The company operates two major refineries in Kochi and Mumbai. India's second-largest state-owned oil company was ranked 309th on Fortune's list of the world's largest companies for 2020 and 792nd on Forbes' Global 2000 list for 2021.
Oil and Natural Gas Corporation (ONGC) is an Indian state-owned oil and gas company. Its headquarters are located in New Delhi. It comes under the Ministry of Petroleum and Natural Gas, Government of India. It is the largest oil and gas exploration and production company in the country, producing about 70% of India's crude oil and about 84% of its natural gas. In November 2010, the Government of India granted Maharatna status to ONGC.
Bharti Airtel Limited, also known as Airtel, is an Indian multinational telecommunications service provider headquartered in New Delhi, India. It operates in 18 countries in South Asia and Africa as well as the Channel Islands. Airtel offers 2G, 4G LTE, 4G+ mobile services, fixed broadband, and voice services depending on the country. Airtel has also launched its VoLTE technology in all Indian telecom circles. Airtel is the second-largest mobile network operator in India and the second-largest mobile network operator in the world. Airtel was named India's second most valuable brand in the first Brandz ranking by Millward Brown and WPP plc.
Adani Group is an Indian multinational conglomerate headquartered in Ahmedabad. It was founded in 1988 by Gautam Adani as a commodity trading company, with its flagship Adani Enterprises Limited (formerly Adani Exports Limited). The group's various businesses include port management, power generation, and transmission, renewable energy, mining, airport operations, natural gas, food processing, and infrastructure. The Group has annual revenues of over $15 billion and operates in 70 locations in 50 countries.In April 2021, Adani Group became the third Indian conglomerate whose market capitalization crossed the $100 billion mark.