Mr. Ratan Tata The Most Loved Person Around Every Corner Of India. He The Former Chairman Of Tata Groups, Tata Sons, and Current Chairman Of Tata Trusts ( Non-Profit organizations) Of Tata Groups. Every Knows Tata Groups Is India's Largest Company By Revenue and Market Cap ( Combined Of all Tata Companies and Entities). Which Sells Products From Salt to Airplane.
According To Bloomberg and Forbes Top 100 Richest Person 2020 Men's, Jeff Bezos Is Ranked 1st Place With $170 Billion Networth Followed By Bill Gates, Mark Zuckerberg, Elon Musk, and So on. But Have You Ever Wonder Why, Ratan Tata Not Ranked In Forbes and Bloomberg Top 100 Richest Person List 2020 In World and Even In India. Before Reading Why Ratan Tata Is Not a Billionaire Let Have a Small Glance About Ratan Tata and Tata Groups.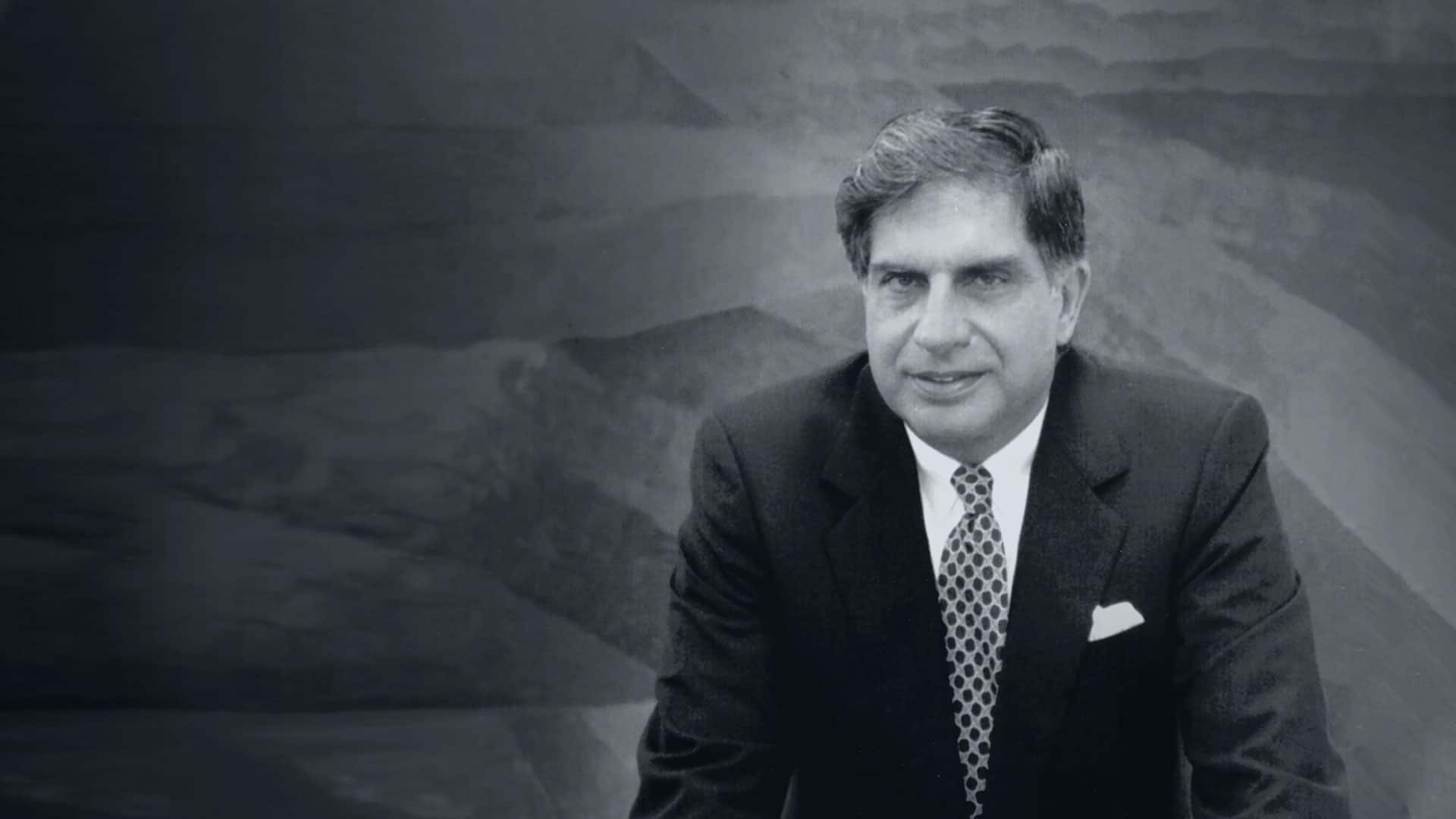 Overview Of Ratan Tata and Tata Groups:
Tata Groups Of Industries:
Tata Groups Was Founded In the Year 1868 By Jamsetji Tata With Rs 25,000 as Initial Investment. Gained Its International Level Recognition After Its Collaboration With Other Brands Worldwide. Tata Groups Has 17 Publicly Listed Companies In India Stock Market Including Titan, Indian Hotels Co, Nelco Etc. The Combined Market Cap Is About ₹ 12,69,379 Lakh Crore Which Is Around 173 Billion US Dollars.
Ratan Tata
Was Born in 1937 To Naval Tata and Soonoo Commissariat. He Was Appointed as Chairman Of Tata Groups In 1991 After JRD Tata. During His Leadership, Tata Groups Has Expanded There Businesses Nearly In Every Sector and During His 21 Years Of Leadership Tata Groups Revenue Exponentially Grew Over 40 Times, and Revenue was Up By 50 Times.
Why Ratan Tata Is Not a Billionaire?
The Main and Only Reason Behind This is Their Mindset, Tata Groups Have a Legacy Of Philanthropy There Have Been Donating Since There Start But After Ratan Tata Chairs Tata Groups He Is Committed To Donate 65% Of The Company's and There Family's Fortune To the Organisation. Hence The Profit Doesn't Impact His Personal Wealth.
Did You Know?
Ratan Tata's Net Worth Never Crossed The $1 Billion Mark.
As We Said Already Tata Family Have Involved In the Philanthropic Journey Since Start. They Contributed To the Development Of the Educational System, Proper Healthcare, Rural Development, and Other Development.
If TATA's Never donated any money like most do Their networth would have been around $155 Billion and he will be ranked in the top 5 billionaires in the world by Forbes.
We, Humans, Are Thankful To the Entire Universe.
Under Ratan Tata's Leadership, Tata Groups Has Launched World's Cheapest Car For Middle-Class People Around The World Who Can't Effort Even 3 Lakh Rupees Car. Also, Tata Groups Sponsored the University of New South Wales Project To Develop Capacitive Deionization Technology To Provide Improved Water for Challenged Areas Around The World.
Ratan Tata Is a Board Member Of Bill Gates Owned Trust Called Bill & Melinda Gates Foundation India, Is a Members Of India's Prime Minister's Council On Trade and Industry, and Also Ratan Tata Is a Board Member and Member Of Many Organisations, Educational Institutions, Trusts, Companies, Advisory Committee Of Stock Exchanges Includes Mitsubishi, Booz Allen Hamilton, American International Groups, J.P.Morgan, University of Southern California, Cornell University Board of Trustees Member, Republic of South Africa's International Investment Council, New Stock Exchanges Etc.
Ratan Tata Was Honoured With Many International Awards For His Services To Humanity.
Tata Group's Tata Educational and Development Trust Has Donated $28 Million Scholarship Fund To Cornell University To Help Indian Undergraduate Students Who are Very Well In Education Regradeless Their Financial Status.
Ratan Tata's Tata Groups Also Launched World Most Affordable Water Purifier Called Tata Swach For Just Rs 1000.
In 2010, Tata Trust Donated $50 Million For The Construction Of Harvard Business School's Executive Center.
TCS Has Donated Disclosed Amount To Carnegie Mellon University Which Is Said To Be Largest By Any Company Donated To That University For Research on Autonomous Cars
Tata Groups Has Formed Tata Center for Technology and Design To Develop Designs To Needs Of People With Limited Resources In Partnership With IIT Bombay. Tata Has Donated Around Rs 950 Crore For The Project.
Also Under The Leadership Of Ratan Tata, Tata Groups Partnered With Massachusetts Institute of Technology USA To Develop Technology and Designs To Address The Challenges Faced By Resource-Less Areas, With India As Top Priority.
Tata Groups Has Contributed Around Rs 1500 Crore During Covid-19 Crisis. In That Ratan Tata Has Donated Around Rs 500 Crore.
As Per the latest report Tata's has donated over $102 Billion
Work For Tata, Invest In Reliance Industries.
Apart From the Welfare Of People Around The World. Mr. Tata Ensures His Employees Wellbeing, Tata Has Introduced Pension System, Houses For Employees, Health Infrastructure, Maternity Leaves, and Other Benefits and Facilities For The Betterment Of His Employees Around India and Also The World.
After The 26/11 Attack At Tata Owned Taj Hotel In Mumbai, Ratan Tata Looked After Its Employees During The Tough Time When the Hotel Was Dysfunctional by Ensuring That the Staff Gets Their Pay-Checks Throughout This Crisis time. He Also Took Care of The Employees At the Railways, Police Stations, Market Vendors, and Even pedestrians Near The Hotel Premises By Compensating Them.
In 2019, Ratan Tata Announced Its Contribution Towards Eradicating Malaria and Other Mosquito Related Diseases From India By Investing More Than Rs 650 Crore in The Construction of Tata Institute of Genetics and Society in Bengaluru That Will Help Modify the DNA of Indian Mosquitoes To Make India Free Of Those Diseases and He Continued To Be the Trustee of That Institute.
Also Read: 21 Most Powerful Ratan Tata Quotes .
Conclusion:
Mr. Ratan Tata Maybe the World's Richest Person If He Choose To. But He Chooses Humanity As The Greatest Wealth In His Heart. That Why Ratan Tata Is the Most Loved Person Of All Time In India and the World.
Ratan Tata Net Worth Said To Be Around $500-$800 Million.
One Should Improve His Mindset To Help The Poor People At least Around Him What Ever He Can Effort To.
We Are Blessed To Have Ratan Tata In Our Life.
Also, Read Our Instagram Post To Understand in a Most Simple Way and Don't Forgot To Follow Us on Instagram.