Ratan Tata is an Indian industrialist and former chairman of Tata Sons. He was chairman of Tata Group from 1990 to 2012 and again from October 2016 to February 2017, and continues to head its charitable foundations. He has been honoured with two civilian awards of India, the Padma Vibhushan (2008), the second highest civilian award, and the Padma Bhushan (2000), the third highest civilian award.
Born in 1937, the heir to the Tata family is the son of Naval Tata, who was later adopted by Ratanji Tata, son of Jamsetji Tata, founder of the Tata Group. He is a graduate of Cornell University University of Architecture and Harvard Business School in the Advanced Management Programme, from which he graduated in 1975.
He joined his company in 1961, working on the shop floor at Tata Steel, and was the heir apparent to J. R. D. Tata when the latter retired in 1991. He engineered Tata Tea's acquisition of Tetley, Tata Motors' acquisition of Jaguar Land Rover, and Tata Steel's acquisition of Corus to transform Tata from a largely India-centric group to a global company. Some 60-65% of its profits are donated to charity, making it one of the world's most significant philanthropists.
Mr. Ratan Tata The Most Loved Person Around Every Corner Of India. According To Bloomberg and Forbes Top 100 Richest Person 2020 Men's, Jeff Bezos Is Ranked 1st Place With $170 Billion Networth Followed By Bill Gates, Mark Zuckerberg, Elon Musk, and So on. But Have You Ever Wonder Why, Ratan Tata Not Ranked In Forbes and Bloomberg Top 100 Richest Person List 2020 In World and Even In India. Before Reading Why Ratan Tata Is Not a Billionaire Let Have a Small Glance About Ratan Tata and Tata Groups.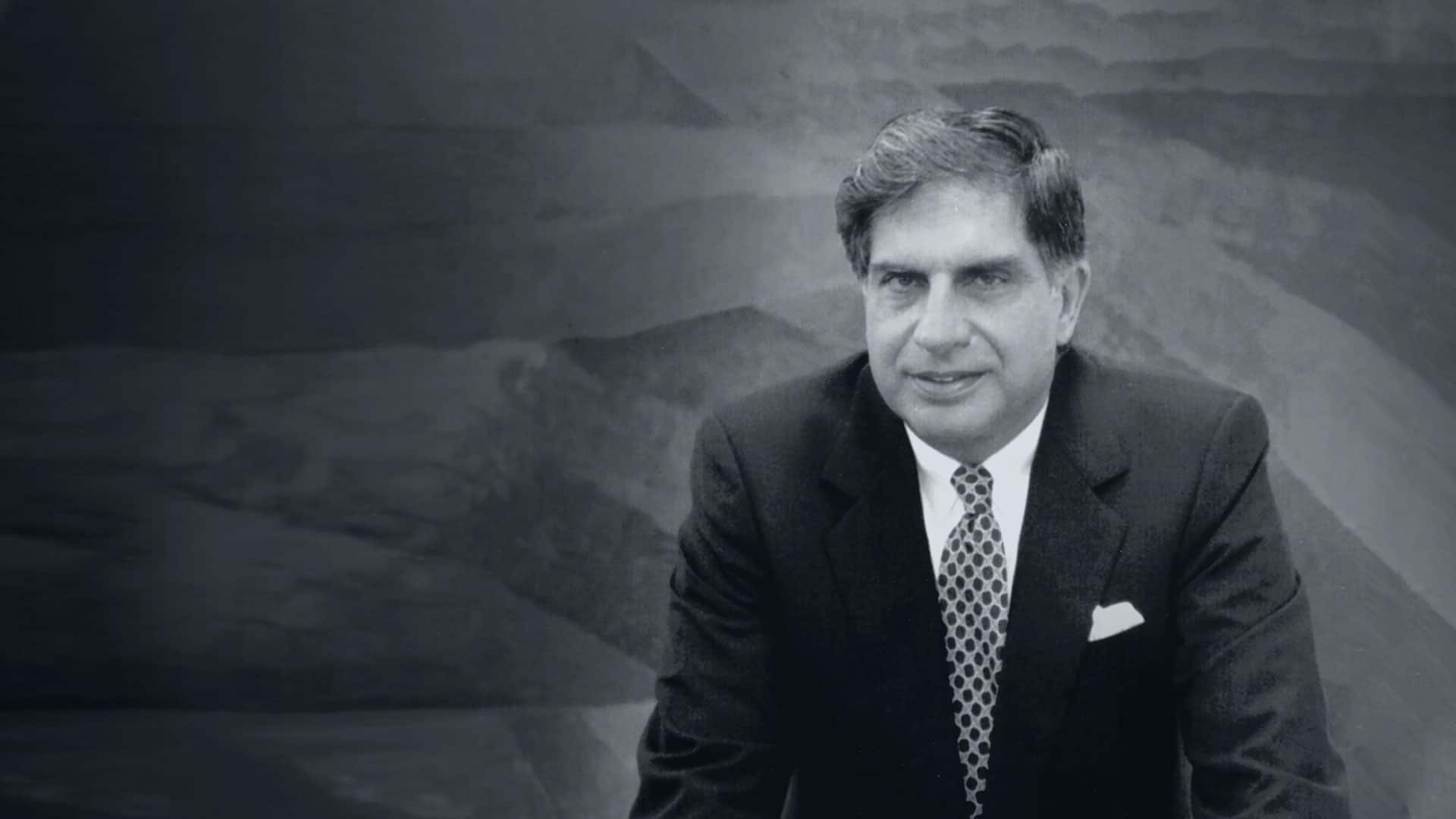 Overview Of Ratan Tata and Tata Groups:
Tata Groups Of Industries:
The Tata Group is an Indian multinational conglomerate headquartered in Mumbai. Founded in 1868, it is India's largest conglomerate with products and services in over 150 countries and operations in 100 countries on six continents. Jamsetji Tata, considered the founder of the Tata Group, is sometimes referred to as the "Father of Indian Industry."
The group gained international recognition after acquiring several global companies. Each Tata company operates independently under the direction and supervision of its own board of directors and shareholders. Philanthropic foundations control over 66% of Tata's holding company, Tata Sons, while the Tata family is a very small shareholder.
In 2022, the group had an estimated annual revenue of $128 billion. In 2018, it contributed about 4% of the country's GDP and paid 2.24% of total taxes in India – the highest share of any group.
There are 29 listed Tata Group companies with a total market capitalization of US$311 billion (INR23.4 trillion) as of December 31, 2021. Major subsidiaries of the Tata Group include Tata Consultancy Services, Tata Consumer Products, Tata Motors, Tata Power, Tata Steel, Voltas, Titan Company, Tanishq, Tata Chemicals, Tata Communications, Trent, Tata Elxsi, Indian Hotels Company, Air India, TajAir, Tata Cliq, Tata Capital, Cromā, BigBasket and Tata Starbucks.
Ratan Tata
Was Born in 1937 To Naval Tata and Soonoo Commissariat. He Was Appointed as Chairman Of Tata Groups In 1991 After JRD Tata. During His Leadership, Tata Groups Has Expanded There Businesses Nearly In Every Sector and During His 21 Years Of Leadership Tata Groups Revenue Exponentially Grew Over 40 Times, and Revenue was Up By 50 Times.
Why Ratan Tata Is Not a Billionaire?
The most important and only reason for this is their way of thinking: Tata groups have a philanthropic heritage. They have been donating since their inception, but after Ratan Tata took over as chairman of the Tata Groups, he committed to donating 65% of the company's and his family's assets to the organization. Therefore, the profit does not affect his personal wealth.
Did You Know?
Ratan Tata's net worth has never exceeded the $1 billion mark.
As we said earlier, the Tata family has been involved in the philanthropic journey from the beginning. They contributed to the development of education system, proper healthcare, rural development and other developments.
If the TATAs had never donated money, as most do, their net worth would have been around $155 billion and he would be ranked in the top 5 billionaires in the world by Forbes.
We, Humans, Are Thankful To the Entire Universe.
Under the leadership of Ratan Tata, the Tata Group has launched the world's cheapest car for middle class people who cannot afford even a 3 lakh rupee car. In addition, the Tata Group has sponsored the College of New South Wales project to develop capacitive deionization technology to provide a better water supply for difficult areas around the world.
Ratan Tata is a board member of the Bill Gates Foundation, owned by Bill & Melinda Gates Foundation India, he's a member of the Prime Minister of India's Council on Trade and Industry, and Ratan Tata is a board member and member of many organizations, educational institutions, foundations, corporations and stock exchange advisory boards, including Mitsubishi, Booz Allen Hamilton, American International Groups, J.P.Morgan, College of Southern California, Cornell College Board of Trustees Member, Republic of South Africa's International Investment Council, New Stock Exchanges, etc.
Ratan Tata Was Honoured With Many International Awards For His Services To Humanity.
Tata Group's Tata Educational and Development Trust Has Donated $28 Million Scholarship Fund To Cornell University To Help Indian Undergraduate Students Who are Very Well In Education Regradeless Their Financial Status.
Ratan Tata's Tata Groups Also Launched World Most Affordable Water Purifier Called Tata Swach For Just Rs 1000.
In 2010, Tata Trust Donated $50 Million For The Construction Of Harvard Business School's Executive Center.
TCS Has Donated Disclosed Amount To Carnegie Mellon University Which Is Said To Be Largest By Any Company Donated To That University For Research on Autonomous Cars
Tata Groups Has Formed Tata Center for Technology and Design To Develop Designs To Needs Of People With Limited Resources In Partnership With IIT Bombay. Tata Has Donated Around Rs 950 Crore For The Project.
Also Under The Leadership Of Ratan Tata, Tata Groups Partnered With Massachusetts Institute of Technology USA To Develop Technology and Designs To Address The Challenges Faced By Resource-Less Areas, With India As Top Priority.
Tata Groups Has Contributed Around Rs 1500 Crore During Covid-19 Crisis. In That Ratan Tata Has Donated Around Rs 500 Crore.
As Per the latest report Tata's has donated over $102 Billion
Work For Tata, Invest In Reliance Industries.
Apart from the welfare of people around the world. Mr. Tata takes care of the welfare of his employees, Tata has introduced pension scheme, houses for employees, health infrastructure, maternity leave and other benefits and facilities for the betterment of his employees all over India and also in the world.
After the 26/11 attack on the Taj Hotel in Mumbai, which was owned by Tata, Ratan Tata took care of the employees during the difficult time when the hotel was not functioning by ensuring that the employees received their paychecks throughout the crisis period. He also took care of the railroad employees, police stations, market vendors and even pedestrians near the hotel by compensating them.
In 2019, Mr. Tata announced his contribution to the eradication of malaria and other mosquito-borne diseases in India by investing more than 650 million rupees in the construction of the Tata Institute of Genetics and Society in Bengaluru, which will help change the DNA of Indian mosquitoes to rid India of these diseases.
Also Read: 21 Most Powerful Ratan Tata Quotes .
Conclusion:
Mr. Ratan Tata could be the richest man in the world if he wanted to be. But he chooses humanity as the greatest wealth in his heart. That is why Ratan Tata is the most popular person of all time in India and the world.
Ratan Tata Net Worth Said To Be Around $500-$800 Million.
One should improve his attitude to help the poor people at least around him whatever he can make efforts. We are blessed to have Ratan Naval Tata in our lives.